I clearly have way too many online outlets. It's probably a generational thing...
I started blogging back in 2010. That seems a lifetime ago given how fast the internet changes. At the beginning, my only regular reader was my mum and she only wanted to know what mischief had most recently befallen me; but gradually, as my career grew, so did my range of interests.
I've never got involved with podcasts or vlogs or whatever the new flavour is today. I do, however, have rather a lot of blogs. If you're confused, the one-stop shop is my Gravatar profile, where you'll find all the links easily laid out.
Emma Bentley, London, Paris and Italy. - Gravatar Profile
VaultPress Backup and security scanning for your site.
My Professional Website
I'm a self-employed freelancer, working in the wine and food industry. My "day job" if you like, is to work with foreign winemakers, helping them open up export markets. As a result, I am always travelling: meeting importers and sommeliers and also working in the vineyards.
As well as that, I give food tours in Paris (with Paris by Mouth) and custom food and/or wine tours in Paris, Florence and elsewhere...
"Got Legs" - the wine blog
I needed a place to get geeky about natural wine. I write about my visits to winemakers, occasionally tasting notes of bottles that I have particularly enjoyed or just whatever is on my mind after a couple of drinks!
An International Wine Girl (by Emma Bentley)
Burnt Cream on Social Media
On the Facebook page, I post newsworthy articles and information about current events in Paris that I might not have time to write up on the blog.
Please "like" the page to be kept up to date. I aim for it to be a really useful, somewhat alternative resource, if you live in Paris.
The Burnt Cream Blog. 500 likes · 16 talking about this. The "Burnt Cream" Facebook Page - a one-stop scrapboard of information and ideas for drinking,...
Emma Bentley (@burntcream_hq) * Instagram photos and videos
See Instagram photos and videos from Emma Bentley (@burntcream_hq)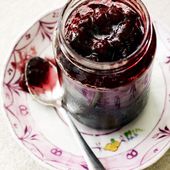 Emma Bentley (@emmabentley87) | Twitter
The latest Tweets from Emma Bentley (@emmabentley87). A girl who eats and drinks for a living. Feed me, wine me or give me a kitchen to play around in and I couldn't be happier. London, Paris ...
And, erm, yes...
I have a little confession to make: I'm really not very good with technology. Because I lost the burnt-cream domain name (I got hacked by a Chinese porn site, believe it or not!) and Overblog were blasting my readers with adverts on the freebie version, I decided to try my hand at a Wordpress blog.
It is basically a duplicate of this blog... but just on another platform.
One day, maybe, I'll work on linking the two together but as things stand right now, there are two.
In January 2011, I moved to Paris from the UK. I religiously documented my discoveries (both good and bad) on a blog known as Burnt Cream. It started out as Liberté, Egalité, Crème Brûlée - bu...