Despite my horrible photo (for which I offer my sincerest apologies) this is one of the best restaurants Paris has to offer. I have been there many times and I keep on going back.
The cuisine is modern French with a delicious natural wine list. It's a delight to watch the chefs working in the open-plan kitchen, which gives onto the contemporary (Philip Starck) dining room. (It's for that reason that I'm far too distracted watching them that I forget to take a photo of what's on the table in front of me.) It's also by far and away the cleanest and best organised kitchen I've ever seen - and I've seen a few!
A great team of friendly staff (nearly all English-speaking) are not afraid to give explanations or wine recommendations on demand. The restaurant only has 30-40 covers, so reservations are recommended. The evening menu costs around thirty euros, plus drinks which are very reasonably prices. Always a great time.
**Tip: stop off in the Garde Robe just next door for a drink beforehand!**
Closed Saturday and Sunday.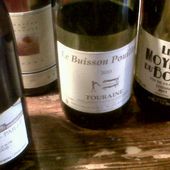 Cosy, rustic and with a great natural wine list, Le Garde Robe should be a must-go on your Paris list. Prop yourself up at the bar or settle yourself down at a table, either way, you won't realise ...
http://burnt-cream.overblog.com/2012/08/le-garde-robe-75001.html
LES PLUS : Voir et se faire voir, Fais-moi mal, Ouvert le lundi, Faim de nuit HORAIRES : De midi à 14h30 et de 20h à 22h30 (23h jeudi et vendredi). Fermé samedi et dimanche. This restaurant doesn't
http://www.lefooding.com/restaurant/restaurant-racines-2-paris.html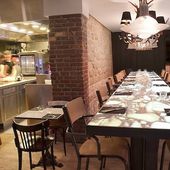 Time Out says Racine's little brother is the rebellious one, with its tattooed young chef and Scandinavian-influenced décor from badboy designer Philippe Starck (we particularly like the antler ...