I realised the other day that it's now been a full year that I've been doing Burnt Cream events. Time flies! I can barely believe it. To celebrate, I'm doing a giveaway.
It's very simple, in return for showing a little online solidarity, the winner (to be picked at random) will get their choice of two free tickets to either the Musée d'Orsay, the Dali Museum or the Pompidou Centre.
The competition will close at the end of the month.
Step One
Leave a review of your "Burnt Cream" experience on our Google+ listing.
Burnt Cream HQ - About - Google+
Burnt Cream HQ hasn't shared anything on this page with you.
Step Two
Like us on Facebook.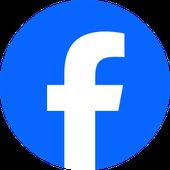 Welcome to Facebook - Log In, Sign Up or Learn More
Facebook is a social utility that connects people with friends and others who work, study and live around them. People use Facebook to keep up with friends, upload an unlimited number of photos ...
Step Three
Make sure you're signed up to receive our Newsletter (which get sent out no more than twice a month... I promise!)
And finally, leave me a quick comment to let me know that you've entered. Merci!
P.S. If you haven't been to a Burnt Cream event yet, it's not too late. Burnt Agave Tequila Tasting is happening this Sunday.
One of the reasons why I'm so pleased to be inviting you to meet Sergio is because with Don Fulano tequila, no short-cuts are taken. They monitor everything - from the estate-grown blue agave plants
http://us6.campaign-archive1.com/?u=192ca01db9e4163eb1fde5759&id=da4181975f&e=b28c79a955