Coming from London, Christmas in Paris can actually be a little disappointing. Whereas London goes crazy in the run-up to Christmas, Paris is rather more subdued (the French prefer to celebrate New Year's Eve, after all.)
Nevertheless, place de la Concorde is where it's happening this year - with a bumper Christmas market this year on the Champs Elysées, the big wheel on the edge of the Tuilerie Gardens, and the beautiful rue Royale leading up to la Madeleine, on to Opéra and behind to the big department stores.
Here are my top tips for the festive season:
Check out the Christmas Markets
Scattered all over the city, you can't miss the rows of wooden chalets which make up the Paris Christmas Markets. The best of the best this year will be on the Champs Elysées, at La Défense and the Place de la République. There are smaller ones on the boulevard Saint-Germain, at Trocadero and at the foot of the Sacre Coeur. Check the link below for exact address, dates and opening times.
La ville de Paris, à Noël, accueille les visiteurs superbement avec des milliers de lumières et de décorations, plus de 125 places et rues sont éclairées et décorées avec des banderoles, de...
Christmas Pop-Up Restaurant
15th November 2013 - 5th January 2014
While you're on the Champs Elysées, check out Yves Camdeborde's pop-up restaurant: Le Comptoir du Marché. A 400 sq m chalet with his signature small dishes available to eat in or take away. Often live music. Open from 11am - midnight every day.
Le Comptoir du Marché - Pop Up -
Ouverture dans 30 min ! pic.twitter.com/iUxyokPLsV - Comptoir du Marché (@Comptoir_Marche) November 15, 2013 If you know anything about Paris restaurants you have probably heard of Yves ...
http://burnt-cream.overblog.com/2013/11/le-comptoir-du-march%C3%A9-pop-up.html
Watch the Christmas lights being switched on
21st November 2013
Laetitia Casta is to switch on the Christmas lights on the Champs Elysées. Often involves a lot of hanging round in the cold, but the moment that the lights come on is memorable enough to justify the wait.
Laetitia Casta to switch on the Christmas lights on the Champs Elysées - Paris.fr
On 21 November the Champs-Elysées will be adorning its festive finery. Actress and model Laetitia Casta will be presiding over this event which marks the beginning of Christmas festivities in Paris
http://www.paris.fr/english/visit/laetitia-casta-to-switch-on-the-christmas-lights-on-the-champs-elysees/rub_8207_actu_137263_port_21855
Check out the Grey Goose Bar at Hotel Fouquet's Barrière
25th November - 8th December 2013
This year the Grey Goose Bar is setting up shop at the Bar Marta in the Hotel Fouquet's Barrière. I wasn't much impressed last year (apart from by the view) but this year's promise of vodka and caviar will be enough to tempt me back.
Grey Goose s'installe au Marta, le bar de l'Hôtel Fouquet's Barrière à Paris
La Vodka Grey Goose au Marta Le Bar Du 25 novembre au 8 décembre 2013 Bar Le Marta // © Fouquet's Barrière Paris Ainsi, du 25 novembre au 8 décembre 2013, vous aurez la possibilité d'assister ...
http://www.infosbar.com/Grey-Goose-s-installe-au-Marta-le-bar-de-l-Hotel-Fouquet-s-Barriere-a-Paris_a7476.html
Treat yourself to a stunning bottle of Bordeaux
All through December 2013
The "Carte Sur Table" project is a great initiative to slash the prices of some of Bordeaux's best and make them more affordable for your festive slap-up Christmas meal. 19 restaurants in the Ile-de-France are participating. Click on the link below to find out which.
The "Carte sur Table" Project -
Temperatures have dropped even lower than Miley Cyrus' cleavage. Hovering only a couple of degrees above freezing, the winter chill has officially hit. Little French kids are barely recognisable ...
http://burnt-cream.overblog.com/2013/11/the-carte-sur-table-project.html
Come to the Burnt Cream Christmas Party
18th December 2013 (and 15th December)
Open to anyone who has been to a Burnt Cream event this year, don your most festive attire, your singing voices and come countdown to Christmas with us.
There will be mulled wine, mince pies and a special Christmas cocktail that I've been working on involving plenty of bubbly, Vestal's Amber Elderberry Liqueur and Dr Adam's Christmas Bitters.
N.B. Other dates to remember: 15th December, A Burnt Christmas. Full details below.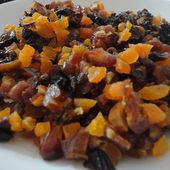 Burnt Cream HQ is the home of Emma and her housemate. It's here that all the best plans are hatched, restaurant reservations are made and the most enjoyable evenings are held. A large apartment (by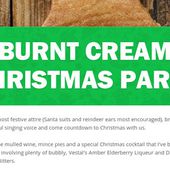 Don your most festive attire (Santa suits and reindeer ears most encouraged), bring your most tuneful singing voice and come countdown to Christmas with us. There will be mulled wine, mince pies and
Go ice-skating
20th December 2013 - 2nd March 2014
For those who don't mind braving the cold, renting a pair of skates and taking them for a spin on an ice-rink is a fun and memorable moment to create. Choose between the rink in front of Hotel de Ville or Trocadero for a beautiful view over the Eiffel Tower.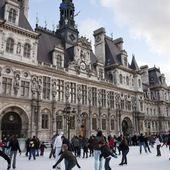 Ice skating rinks - Time Out Paris
Put on your earmuffs and glide, baby, glide What's more Christmassy than strapping on a pair of ice skates and doing figure-8s under the stars? Tumbling onto the ice with flailing arms while 80s ...
http://www.timeout.com/paris/en/events/paris-ice-skating-rinks
Go on a manège
21st December 2013 - 5th January 2014
To the delight of big kids as well as the little ones, the picture-perfect Parisian merry-go-rounds will once again be free of charge. Check out the link below for the full list.
Manèges de Noël gratuits dans tout Paris - Que Faire à Paris?
Pour célébrer les fêtes de fin d'année, de nombreux manèges seront installés dans Paris pour faire virevolter vos bambins dans les airs. Gratuit.
http://quefaire.paris.fr/fiche/73180_maneges_de_noel_gratuits_dans_tout_paris
Anything I've forgotten...? Please leave a comment or ping me an email.
Here are some suggestions from other expats:
Post by Jenny Bailey From the glistening of Christmas lights to the city's silver white winters, there's no denying that December is one of the best times of year to visit Paris. So whether you're ...
http://pretemoiparis.com/2013/12/03/why-visit-paris-in-december/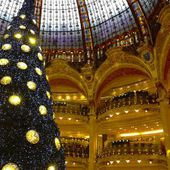 What's Open in Paris around Christmas & New Year's?
The vast majority of Paris restaurants will be closed from before Christmas until after the New Year, with many reopening on January 3. To help you navigate this tricky period, we've contacted the ...
http://parisbymouth.com/holiday-alert-most-paris-restaurants-will-be-closed/